Get Motivated with these Weight Loss Tips for 2016!
Weight Loss Programs
Weight loss isn't a beginning-of-each-new-year decision – it's a change in lifestyle. You establish a healthy weight in the 100+ tiny decisions you make every day, like going for a walk instead of watching tv, or grabbing cherry tomatoes for a snack instead of cheese puffs. If you're truly serious about weight loss for 2016, we have 6 tips to get you started!
1. Drink More Water
You've probably heard many physicians and doctors recommend 8 glasses of 8 oz. of water every day. That's a total of 64 oz. Most people actually do drink 64 oz. a day – but it's not all water. Try eliminating all soda, fruit juice, and other sweet beverages from your diet and drink only water. You'd be surprised how much sugar you can eliminate from you diet! Less sugar means less insulin spikes, a firm step in the right direction toward weight loss!
2. Throw Away the Salt Shaker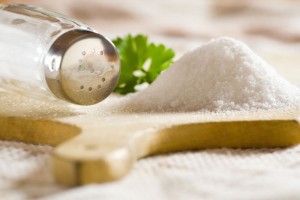 Americans consume approximately twice the amount of sodium their body truly needs. Convenient foods such as deli meat, canned soups, and many restaurant dishes contain absorbent amounts of sodium. If your body has too much sodium, the volume of your blood will increase, causing high blood pressure and making your heart work harder than it should. Eventually, if you don't address high sodium levels in your blood, you risk atherosclerosis, stroke, and heart attack. Try to limit your salt intake to about 2.4 grams, which equals about 1 teaspoon a day of table salt.
3. Plan Ahead
Take the time to plan out your meals for the whole week on Sunday. Limit your grocery shopping to once a week as well. When you do shop for food, don't purchase foods you wouldn't be proud to eat. Stay away from junk food, processed food, or sugary food. Go back to natural whole foods like fruit, vegetables, and foods with high protein.
4. Don't View Food as an Escape
Are you a bored eater, a stress eater, an antsy eater, or a binge eater? Try to find a solution to ease your mind that fully REPLACES eating. When those trigger moments hit when you think you have to eat something, call a friend instead, or go for walk, or try yoga. Your mind needs a distraction, but that distraction shouldn't be eating.
5. Treat Yourself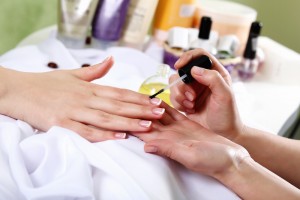 When you start seeing some success along your weight loss journey, yes, treat yourself – but not with food! If you've stayed committed to your weight loss goals this long, you shouldn't fall back into old patterns. You deserve to get a treat, but don't treat yourself like a dog begging for a bone. For the ladies, treat yourself to manicure or pedicure; buy a new outfit that shows off your new curves; get a massage or go to a spa. For the men, get a bike, splurge on power tools, go out on a date – anything that motivates you to keep up the good work!
6. Commit to Maintenance, Maybe with Weight Loss Programs
After you've met your goal during your weight loss journey, you need to then focus on maintaining that ideal weight. Maintenance can sometimes be more challenging than the journey. You have to seriously consider your motivation for losing weight in the beginning, and then remind yourself of those reasons on a daily basis. If it helps, put sticky notes around your house to encourage you to keep going strong! 
We mentioned before that weight loss is a lifestyle change. Once you reach your goal, don't give up. Find an accountability partner if you have to. Each of our programs includes a maintenance step to keep you on the right track. If you have any questions about our weight loss programs or would like to discuss your personal needs, contact us and we'd be happy to help!
Tags:
healthy lifestyle
,
lose weight Rochester NY
,
medical weight loss
,
weight loss management
,
Weight Loss Programs