Our Medical Weight Loss Program Rochester NY
Finance Options
Providing the people of Rochester, NY the Opportunity to Meet their Weight Loss Goals
Do we accept insurance?
RMWL accepts HSA and FSA accounts for program fees and meal replacements.
Please follow the steps if this applies to you:
Please call your insurance directly to see how much is covered
RMWL will then give you a superbill*
Then submit your superbill* to your insurance carrier
*Superbill is the main data source for creation of healthcare claim, which will be submitted to payers (insurances, funds, programs) for reimbursement.
We do not bill insurance companies. However, some insurance companies provide partial or full coverage for our services. We provide a form that patients may submit to their insurance company for potential reimbursement. All lab tests, including blood tests, are covered by insurance.
Some of the costs of obesity treatment qualify as a tax deduction now that the IRS ruled obesity as a disease. Please speak with your tax advisor for specifics.
All our patients are private pay for the entire program, including food. If payment arrangements need to be made, our office will work with each patient for his or her individual needs.

Sign Up in Twos
We believe accountability is important when it comes to medical weight loss. To promote accountability, we offer a discount for those who sign up together (any two individuals). Each receives $100 off the total cost of his/her program.
Our Prevention Special
Obesity is exceptionally difficult to eliminate, so prevention is critical. We at RMWL are committed to Prevention and Treatment. Once you notice even minimal gain, don't wait to start managing your weight. We'll help you prevent obesity with our 6 WEEK program. Lose that 10-15 lbs. of unwanted weight safely and effectively under the supervision of our bariatric-certified doctor and team of professionals. Call for pricing and consultation.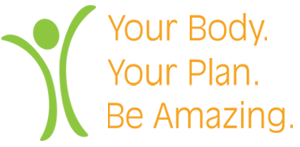 Ready to Get Started?