Lose Weight; Put a SPRING Back in your Step
Spring Exercising Tips to Help You Lose Weight
By now we've all had enough of winter, but thankfully temperatures are FINALLY rising above-freezing. It's time to get back outdoors and kick-start a consistent exercise routine, if you haven't already. And even if you've maintained a routine at the local gym, nothing beats fresh air and sunshine.  
We've got a few tips for you as you create your spring exercising regime once again.
1. Start Slow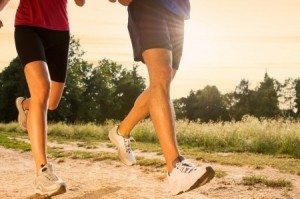 Although you're excited to get started, you don't have to start with extremes. If you start with goals that are virtually unattainable, like running a 5K the first time back at the track, you'll likely get discouraged and give up within a week. More importantly, if you start with an extreme routine, you're body will get used to the higher metabolism rate and adjust accordingly. You'll actually have to work even harder to lose weight. So start with simple exercises and build from there.
2. Stay Strong
So once you start with reasonable exercises — such as walking, hiking, even gardening — be consistent. And each week, build to your routine; add something a little bit more challenging. As the weeks progress, you'll tone your muscles and condition them to accept the workout. You'll have an easier time maintaining your initial goals, so over time you won't have trouble adding more strenuous activity.
3. Seek a Support System
Surround yourself with like-minded people who are also interested in achieving their weight goals. Accountability goes a long way in maintaining your exercising routine. Find some friends who will exercise with you! It's much easier choosing to go exercise even when you don't want to if you have a friend who's waiting for you at the park. You can boost each other's moral!
Ready to start? We sure are! If you want any tips, feel free to give the Medical Weight Loss Center Rochester NY a call! In addition to our location in Rochester, we also just opened our location in Brighton, so visit us at either office! We'll fill you in on our weight loss plans if you're interested; what's important to us is helping you feel amazing as you journey toward your own weight goals!
Tags:
Exercising
,
spring activity
,
weight management