How to Prevent Hunger Pains;
Rochester Weight Loss Doctor
There's no time like the present to get back on track with a weight loss program. Is it time for you to get your personal weight loss goals back in focus? We have a few weight loss tips that will help you re-establish your dedication to your weight loss program.
One of Dr. Masood favorite sayings is, "Prevention is easier than cure."
It's true. A mere 10 lb. weight gain could be the start of obesity, so you can prevent obesity by addressing even minimal weight gain head-on. But we want to take prevention a step further; what better way to prevent weight gain than by preventing hunger pains?
1. Eat Meals More Often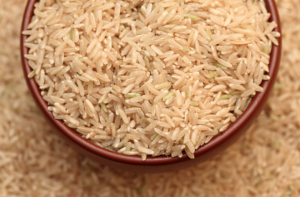 The hormone ghrelin (lenomorelin) is the culprit that's responsible for our hunger pains. Ghrelin, a trigger for our appetite, spikes every 3-4 hours, which is why we recommend eating more frequently than the traditional 3 meals a day. If you eat 5 or 6 small meals a day, you will constantly satisfy your body's hunger demands. If you don't give ghrelin a chance to make you feel hungry, you won't binge eat.
(Helpful Hint: ghrelin wants carbohydrates to feel truly satisfied, so even though we stress protein in our meal plans, don't avoid carbs completely. Just focus on whole grains like whole wheat bread and brown rice.)
Fortunately, there is a multitude of healthy food options that make the perfect small meal! 
2. Feel Full for Longer with Fresh Produce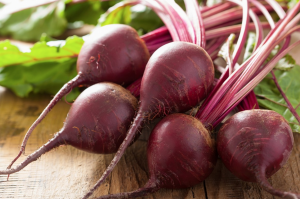 You'll find a plethora of open farm markets this time of year, offering fresh produce that can quench those hunger pains. What are a few examples of foods that promote weight loss?
Beets produce a phytonutrient called betalain, a substance in plants that triggers the detoxification process. As beets pass through your system, they naturally boost your metabolism.
Pears contain pectin; once pears hit your digestion system, they attract water in your system and form a gel. This gel makes you feel fuller for longer, which keeps your caloric-intake under control (as long as you don't eat when you're not hungry!).
Apples contain a high amount of fiber but not many calories, so they help you feel full for longer without "costing" too many calories. (And a helpful bonus: fiber binds with fats in the intestines which results in lower cholesterol, combatting high cholesterol which is a common side effect to weight gain.)
3. Sleep Well Each Night
If you're not getting enough sleep each night (about 8 hours), your body might try to get energy from calories instead. You'll feel hunger pains even though your body doesn't need more calories, just rest. A few studies reported that adults who get only 6 or less hours of sleep each night are more likely to overeat because:
They're more tired throughout the day so they're less likely to exercise

They're awake for more hours of the day so they'll feel those late night cravings during the time that they should be sleeping

They may experience an increase in the hormone ghrelin due to sleep deprivation
We hope these suggestions strengthen your resolve to get back into your weight loss schedule. As always, contact us if you need guidance, encouragement, or support! 
Tags:
health
,
Healthy Food
,
Rochester weight loss
,
weigh loss
,
weight management